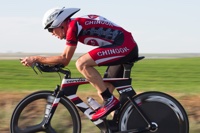 Course Description & Leaderboard
Home
Jacobs Rd. (point to point) 5 mile
Strava Segment

The 5-mile events will be held on Jacobs Road. The start line will be on Jacobs Road 1/2 mile northwest of Dallas Road (close to I-82 Exit 104) then extending down the road for 5 miles without a turn. The finish is near the speed limit sign. Parking will be in the gravel lot at the Country Mercantile, 5015 Ava Way, Richland, WA 99352, 1/2 mile north along Dallas Road from I-82. (No parking on Jacobs)

434 rides by 87 Riders between 08/25/2020 and 06/28/2022
Next scheduled ride is set for 07/26/2022 03:30 pm to 07/26/2022 07:00 pm.

Handicap Top 50
| | | | | | | | | | |
| --- | --- | --- | --- | --- | --- | --- | --- | --- | --- |
| Rank | Date | Rider | Gender | Age | Raw | Handicap | Time | MPH | Note |
| 1 | 2022-05-31 | Painter, Mark | M | 72 | 00:11:30 | 1.284 | 00:08:57 | 26.09 | Handicap KOM |
| 2 | 2022-05-03 | Groendyke, Craig | M | 76 | 00:12:23 | 1.376 | 00:09:00 | 24.23 | Top Handicap #2 |
| 3 | 2022-05-31 | Turpen, Greg | M | 56 | 00:10:06 | 1.095 | 00:09:13 | 29.70 | Top Handicap #3 |
| 4 | 2020-08-25 | Hanson, Steve | M | 48 | 00:09:48 | 1.059 | 00:09:15 | 30.61 | Top Handicap #4 |
| 5 | 2021-03-30 | Selby, Lori | F | 60 | 00:12:11 | 1.290 | 00:09:27 | 24.62 | Top Handicap #5 |
| 6 | 2020-08-25 | Brayton, Catiana | F | 43 | 00:11:21 | 1.195 | 00:09:30 | 26.43 | Top Handicap #6 |
| 7 | 2022-05-03 | Scrimsher, Rodney | M | 56 | 00:10:27 | 1.095 | 00:09:33 | 28.71 | Top Handicap #7 |
| 8 | 2021-03-30 | Farawila, Anne | F | 45 | 00:11:34 | 1.205 | 00:09:36 | 25.94 | Top Handicap #8 |
| 9 | 2020-08-25 | Spangle, Diana | F | 65 | 00:12:58 | 1.346 | 00:09:38 | 23.14 | Top Handicap #9 |
| 10 | 2020-08-25 | Spivack, Ian | M | 40 | 00:09:53 | 1.025 | 00:09:39 | 30.35 | Top Handicap #10 |
| 11 | 2020-08-25 | Stock, Sherman | M | 84 | 00:16:01 | 1.652 | 00:09:42 | 18.73 | Top Handicap #11 |
| 12 | 2020-08-25 | Malm, Ryan | M | 39 | 00:09:55 | 1.021 | 00:09:43 | 30.25 | Top Handicap #12 |
| 13 | 2020-08-25 | Koenigs, Richard | M | 75 | 00:13:10 | 1.349 | 00:09:46 | 22.78 | Top Handicap #13 |
| 14 | 2022-05-31 | Burke, John | M | 55 | 00:10:42 | 1.090 | 00:09:49 | 28.04 | Top Handicap #14 |
| 15 | 2020-08-25 | Bisson, Tobi | F | 54 | 00:12:16 | 1.249 | 00:09:49 | 24.46 | Top Handicap #15 |
| 16 | 2022-05-31 | Schur, Brian | M | 49 | 00:10:27 | 1.063 | 00:09:50 | 28.71 | Top Handicap #16 |
| 17 | 2022-05-31 | Nelson, Julie | F | 41 | 00:11:52 | 1.186 | 00:10:00 | 25.28 | Top Handicap #17 |
| 18 | 2022-05-31 | Thoreson, Brian | M | 48 | 00:10:41 | 1.059 | 00:10:05 | 28.08 | Top Handicap #18 |
| 19 | 2022-05-31 | Thompson, Scott | M | 49 | 00:10:49 | 1.063 | 00:10:11 | 27.73 | Top Handicap #19 |
| 20 | 2022-05-31 | Anderson, Brian | M | 46 | 00:10:50 | 1.050 | 00:10:19 | 27.69 | Top Handicap #20 |
| 21 | 2020-08-25 | Sarber, Scott | M | 51 | 00:11:04 | 1.071 | 00:10:20 | 27.11 | Top Handicap #21 |
| 22 | 2020-08-25 | Sturges, Mark | M | 57 | 00:11:23 | 1.101 | 00:10:20 | 26.35 | Top Handicap #22 |
| 23 | 2020-08-25 | Mcduffie, Steve | M | 55 | 00:11:18 | 1.090 | 00:10:22 | 26.55 | Top Handicap #23 |
| 24 | 2021-05-04 | Swanger, Pete | M | 58 | 00:11:28 | 1.106 | 00:10:22 | 26.16 | Top Handicap #24 |
| 25 | 2021-04-06 | Painter, David | M | 67 | 00:12:27 | 1.198 | 00:10:24 | 24.10 | Top Handicap #25 |
| 26 | 2022-05-03 | Wright, Adam | M | 43 | 00:10:51 | 1.038 | 00:10:27 | 27.65 | Top Handicap #26 |
| 27 | 2022-05-31 | Stock, Colleen | F | 85 | 00:20:26 | 1.951 | 00:10:28 | 14.68 | Top Handicap #27 |
| 28 | 2022-03-29 | Hanf, Bill | M | 73 | 00:13:50 | 1.303 | 00:10:37 | 21.69 | Top Handicap #28 |
| 29 | 2022-05-31 | Leichtfuss, Eric | M | 33 | 00:10:40 | 1.003 | 00:10:38 | 28.13 | Top Handicap #29 |
| 30 | 2020-08-25 | Limbaugh, John | M | 50 | 00:11:23 | 1.067 | 00:10:40 | 26.35 | Top Handicap #30 |
| 31 | 2022-05-31 | Strycula, Diane | F | 61 | 00:13:59 | 1.300 | 00:10:45 | 21.45 | Top Handicap #31 |
| 32 | 2020-08-25 | Solbrack, Brad | M | 64 | 00:12:26 | 1.154 | 00:10:46 | 24.13 | Top Handicap #32 |
| 33 | 2021-03-30 | Treadway, Phil | M | 59 | 00:11:59 | 1.112 | 00:10:47 | 25.03 | Top Handicap #33 |
| 34 | 2022-05-31 | Mclean, Mark | M | 67 | 00:12:58 | 1.198 | 00:10:49 | 23.14 | Top Handicap #34 |
| 35 | 2020-08-25 | Canaday, Steve | M | 73 | 00:14:08 | 1.303 | 00:10:51 | 21.23 | Top Handicap #35 |
| 36 | 2022-05-03 | Buchko, Garry | M | 61 | 00:12:20 | 1.128 | 00:10:56 | 24.32 | Top Handicap #36 |
| 37 | 2020-08-25 | Solbrack, Missi | F | 60 | 00:14:15 | 1.290 | 00:11:03 | 21.05 | Top Handicap #37 |
| 38 | 2021-05-04 | Romaniuk, Greg | M | 50 | 00:11:48 | 1.067 | 00:11:04 | 25.42 | Top Handicap #38 |
| 39 | 2022-05-31 | Schafer, Brent | M | 27 | 00:11:05 | 1.000 | 00:11:05 | 27.07 | Top Handicap #39 |
| 40 | 2020-08-25 | O'hagan, Mike | M | 62 | 00:12:45 | 1.137 | 00:11:13 | 23.53 | Top Handicap #40 |
| 41 | 2020-08-25 | Hohl, Ted | M | 58 | 00:12:29 | 1.106 | 00:11:17 | 24.03 | Top Handicap #41 |
| 42 | 2021-04-06 | Wright, Athena | F | 41 | 00:13:23 | 1.186 | 00:11:17 | 22.42 | Top Handicap #42 |
| 43 | 2020-08-25 | Anderson, Kristin | F | 62 | 00:14:48 | 1.309 | 00:11:18 | 20.27 | Top Handicap #43 |
| 44 | 2022-05-31 | Mclean, Linda | F | 66 | 00:15:39 | 1.363 | 00:11:29 | 19.17 | Top Handicap #44 |
| 45 | 2020-08-25 | Brayton, Drew | M | 40 | 00:11:57 | 1.025 | 00:11:40 | 25.10 | Top Handicap #45 |
| 46 | 2022-05-31 | Staloch, Tim | M | 42 | 00:12:04 | 1.033 | 00:11:41 | 24.86 | Top Handicap #46 |
| 47 | 2021-04-06 | Eder, Chad | M | 47 | 00:12:20 | 1.054 | 00:11:42 | 24.32 | Top Handicap #47 |
| 48 | 2020-08-25 | Sweet, Luke | M | 41 | 00:12:03 | 1.029 | 00:11:43 | 24.90 | Top Handicap #48 |
| 49 | 2020-08-25 | Hanf, Diane | F | 64 | 00:15:35 | 1.329 | 00:11:44 | 19.25 | Top Handicap #49 |
| 50 | 2021-05-04 | Schmidt, Ken | M | 42 | 00:12:09 | 1.033 | 00:11:46 | 24.69 | Top Handicap #50 |
Raw Male Top 50
| | | | | | | |
| --- | --- | --- | --- | --- | --- | --- |
| Rank | Date | Rider | Age | Ride Time | MPH | Note |
| 1 | 2020-08-25 | Hanson, Steve | 48 | 00:09:48 | 30.61 | Raw KOM |
| 2 | 2020-08-25 | Spivack, Ian | 40 | 00:09:53 | 30.35 | Top Raw #2 |
| 3 | 2020-08-25 | Malm, Ryan | 39 | 00:09:55 | 30.25 | Top Raw #3 |
| 4 | 2022-05-31 | Turpen, Greg | 56 | 00:10:06 | 29.70 | Top Raw #4 |
| 5 | 2022-05-03 | Scrimsher, Rodney | 56 | 00:10:27 | 28.71 | Top Raw #5 |
| 6 | 2022-05-31 | Schur, Brian | 49 | 00:10:27 | 28.71 | Top Raw #6 |
| 7 | 2022-05-31 | Leichtfuss, Eric | 33 | 00:10:40 | 28.13 | Top Raw #7 |
| 8 | 2022-05-31 | Thoreson, Brian | 48 | 00:10:41 | 28.08 | Top Raw #8 |
| 9 | 2022-05-31 | Burke, John | 55 | 00:10:42 | 28.04 | Top Raw #9 |
| 10 | 2022-05-31 | Thompson, Scott | 49 | 00:10:49 | 27.73 | Top Raw #10 |
| 11 | 2022-05-31 | Anderson, Brian | 46 | 00:10:50 | 27.69 | Top Raw #11 |
| 12 | 2022-05-03 | Wright, Adam | 43 | 00:10:51 | 27.65 | Top Raw #12 |
| 13 | 2020-08-25 | Sarber, Scott | 51 | 00:11:04 | 27.11 | Top Raw #13 |
| 14 | 2022-05-31 | Schafer, Brent | 27 | 00:11:05 | 27.07 | Top Raw #14 |
| 15 | 2020-08-25 | Mcduffie, Steve | 55 | 00:11:18 | 26.55 | Top Raw #15 |
| 16 | 2020-08-25 | Sturges, Mark | 57 | 00:11:23 | 26.35 | Top Raw #16 |
| 17 | 2020-08-25 | Limbaugh, John | 50 | 00:11:23 | 26.35 | Top Raw #17 |
| 18 | 2021-05-04 | Swanger, Pete | 58 | 00:11:28 | 26.16 | Top Raw #18 |
| 19 | 2022-05-31 | Painter, Mark | 72 | 00:11:30 | 26.09 | Top Raw #19 |
| 20 | 2021-05-04 | Romaniuk, Greg | 50 | 00:11:48 | 25.42 | Top Raw #20 |
| 21 | 2020-08-25 | Brayton, Drew | 40 | 00:11:57 | 25.10 | Top Raw #21 |
| 22 | 2021-03-30 | Treadway, Phil | 59 | 00:11:59 | 25.03 | Top Raw #22 |
| 23 | 2020-08-25 | Sweet, Luke | 41 | 00:12:03 | 24.90 | Top Raw #23 |
| 24 | 2022-05-31 | Staloch, Tim | 42 | 00:12:04 | 24.86 | Top Raw #24 |
| 25 | 2021-05-04 | Schmidt, Ken | 42 | 00:12:09 | 24.69 | Top Raw #25 |
| 26 | 2020-08-25 | Buchko, Garry | 59 | 00:12:15 | 24.49 | Top Raw #26 |
| 27 | 2021-04-06 | Stites, Aaron | 44 | 00:12:16 | 24.46 | Top Raw #27 |
| 28 | 2021-04-06 | Eder, Chad | 47 | 00:12:20 | 24.32 | Top Raw #28 |
| 29 | 2022-05-03 | Groendyke, Craig | 76 | 00:12:23 | 24.23 | Top Raw #29 |
| 30 | 2020-08-25 | Riley, Kevin | 28 | 00:12:23 | 24.23 | Top Raw #30 |
| 31 | 2020-08-25 | Solbrack, Brad | 64 | 00:12:26 | 24.13 | Top Raw #31 |
| 32 | 2021-04-06 | Painter, David | 67 | 00:12:27 | 24.10 | Top Raw #32 |
| 33 | 2020-08-25 | Hohl, Ted | 58 | 00:12:29 | 24.03 | Top Raw #33 |
| 34 | 2021-03-30 | Brown, Bronson | 46 | 00:12:42 | 23.62 | Top Raw #34 |
| 35 | 2020-08-25 | O'hagan, Mike | 62 | 00:12:45 | 23.53 | Top Raw #35 |
| 36 | 2022-05-31 | Mccall, Jonathon | 55 | 00:12:51 | 23.35 | Top Raw #36 |
| 37 | 2022-05-31 | Mclean, Mark | 67 | 00:12:58 | 23.14 | Top Raw #37 |
| 38 | 2021-05-04 | Call, Ken | 54 | 00:13:08 | 22.84 | Top Raw #38 |
| 39 | 2020-08-25 | Koenigs, Richard | 75 | 00:13:10 | 22.78 | Top Raw #39 |
| 40 | 2022-03-29 | Hoffman, Ian | 48 | 00:13:18 | 22.56 | Top Raw #40 |
| 41 | 2020-08-25 | Harp, Brian | 54 | 00:13:20 | 22.50 | Top Raw #41 |
| 42 | 2022-05-31 | Brown, Darrel | 42 | 00:13:24 | 22.39 | Top Raw #42 |
| 43 | 2022-05-03 | Anderson, Steve | 62 | 00:13:29 | 22.25 | Top Raw #43 |
| 44 | 2021-09-21 | Airoldi, John | 59 | 00:13:32 | 22.17 | Top Raw #44 |
| 45 | 2020-08-25 | Hanf, Bill | 71 | 00:13:36 | 22.06 | Top Raw #45 |
| 46 | 2022-05-31 | M serafin, Shane | 37 | 00:13:46 | 21.79 | Top Raw #46 |
| 47 | 2020-08-25 | Canaday, Steve | 73 | 00:14:08 | 21.23 | Top Raw #47 |
| 48 | 2021-04-06 | Chu, Benjamin | 13 | 00:14:15 | 21.05 | Top Raw #48 |
| 49 | 2020-08-25 | Pofahl, Bill | 69 | 00:14:29 | 20.71 | Top Raw #49 |
| 50 | 2020-08-25 | Napier, Bruce | 67 | 00:14:41 | 20.43 | Top Raw #50 |
Raw Female Top 50
| | | | | | | |
| --- | --- | --- | --- | --- | --- | --- |
| Rank | Date | Rider | Age | Ride Time | MPH | Note |
| 1 | 2020-08-25 | Brayton, Catiana | 43 | 00:11:21 | 26.43 | Raw KOM |
| 2 | 2021-03-30 | Farawila, Anne | 45 | 00:11:34 | 25.94 | Top Raw #2 |
| 3 | 2022-05-31 | Nelson, Julie | 41 | 00:11:52 | 25.28 | Top Raw #3 |
| 4 | 2021-03-30 | Selby, Lori | 60 | 00:12:11 | 24.62 | Top Raw #4 |
| 5 | 2020-08-25 | Bisson, Tobi | 54 | 00:12:16 | 24.46 | Top Raw #5 |
| 6 | 2020-08-25 | Spangle, Diana | 65 | 00:12:58 | 23.14 | Top Raw #6 |
| 7 | 2021-04-06 | Wright, Athena | 41 | 00:13:23 | 22.42 | Top Raw #7 |
| 8 | 2020-08-25 | Strycula, Diane | 59 | 00:13:50 | 21.69 | Top Raw #8 |
| 9 | 2020-08-25 | Aldrich, Christina | 29 | 00:13:55 | 21.56 | Top Raw #9 |
| 10 | 2021-04-06 | Palmer, Rose | 39 | 00:14:11 | 21.15 | Top Raw #10 |
| 11 | 2020-08-25 | Solbrack, Missi | 60 | 00:14:15 | 21.05 | Top Raw #11 |
| 12 | 2020-08-25 | Anderson, Kristin | 62 | 00:14:48 | 20.27 | Top Raw #12 |
| 13 | 2020-08-25 | Hanf, Diane | 64 | 00:15:35 | 19.25 | Top Raw #13 |
| 14 | 2022-05-31 | Mclean, Linda | 66 | 00:15:39 | 19.17 | Top Raw #14 |
| 15 | 2022-03-29 | Scrimsher, Angie | 53 | 00:15:49 | 18.97 | Top Raw #15 |
| 16 | 2020-08-25 | Bamberger, Judith | 68 | 00:16:45 | 17.91 | Top Raw #16 |
| 17 | 2021-04-06 | Young-McMurchie, Jill | 48 | 00:17:00 | 17.65 | Top Raw #17 |
| 18 | 2021-03-30 | Harp, Clora S | 53 | 00:17:02 | 17.61 | Top Raw #18 |
| 19 | 2020-08-25 | Simmons, Carol | 50 | 00:17:24 | 17.24 | Top Raw #19 |
| 20 | 2021-03-30 | Stevens, Andi | 64 | 00:17:36 | 17.05 | Top Raw #20 |
| 21 | 2022-03-29 | Hale, Kari | 59 | 00:18:07 | 16.56 | Top Raw #21 |
| 22 | 2021-04-06 | Poet, Torka | 55 | 00:19:42 | 15.23 | Top Raw #22 |
| 23 | 2022-05-31 | Stock, Colleen | 85 | 00:20:26 | 14.68 | Top Raw #23 |