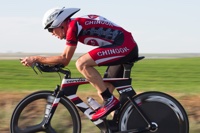 Course Description & Leaderboard
Home
Nine Canyon Hill Climb
Strava Segment

The Hill Climb will be held on S. Nine Canyon Road in Finley. From Kennewick, take Chemical Road to Finley. Take a Right (South) on S. Haney Rd. Continue straight South past E. Game Farm Road (to the Left), where S. Haney Rd. becomes S. Nine Canyon Rd. Go up the first abrupt hill to the Finley Elementary School (on the Left when coming from Chemical). Parking is in the school parking lot. The school address is: 213504 E Cougar Rd, Kennewick, WA 99337

The start is on the S. Nine Canyon Rd. just up from 397. The finish is at the top of the hill (3.3 miles) at the Mills road intersection.

704 rides by 102 Riders between 04/30/2019 and 05/23/2023
Next scheduled ride is set for 06/20/2023 03:30 pm to 06/20/2023 07:00 pm.

Handicap Top 50
| | | | | | | | | | |
| --- | --- | --- | --- | --- | --- | --- | --- | --- | --- |
| Rank | Date | Rider | Gender | Age | Raw | Handicap | Time | MPH | Note |
| 1 | 2021-05-25 | Hanson, Steve | M | 49 | 00:11:55 | 1.063 | 00:11:13 | 16.62 | Handicap KOM |
| 2 | 2021-05-25 | Spivack, Ian | M | 41 | 00:11:41 | 1.029 | 00:11:21 | 16.95 | Top Handicap #2 |
| 3 | 2022-09-06 | Turpen, Greg | M | 56 | 00:13:07 | 1.095 | 00:11:59 | 15.10 | Top Handicap #3 |
| 4 | 2020-09-08 | Malm, Ryan | M | 39 | 00:12:17 | 1.021 | 00:12:02 | 16.12 | Top Handicap #4 |
| 5 | 2021-09-07 | Thoreson, Brian | M | 47 | 00:13:11 | 1.054 | 00:12:30 | 15.02 | Top Handicap #5 |
| 6 | 2020-09-08 | Schur, Brian | M | 47 | 00:13:26 | 1.054 | 00:12:45 | 14.74 | Top Handicap #6 |
| 7 | 2020-04-28 | Limbaugh, John | M | 50 | 00:14:07 | 1.067 | 00:13:14 | 14.03 | Top Handicap #7 |
| 8 | 2022-08-16 | Thompson, Scott | M | 49 | 00:14:06 | 1.063 | 00:13:16 | 14.04 | Top Handicap #8 |
| 9 | 2022-08-16 | Scrimsher, Rodney | M | 56 | 00:14:33 | 1.095 | 00:13:17 | 13.61 | Top Handicap #9 |
| 10 | 2021-09-07 | Anderson, Brian | M | 45 | 00:14:07 | 1.046 | 00:13:30 | 14.03 | Top Handicap #10 |
| 11 | 2020-09-08 | Sweet, Luke | M | 41 | 00:13:58 | 1.029 | 00:13:34 | 14.18 | Top Handicap #11 |
| 12 | 2019-04-30 | Groendyke, Craig | M | 73 | 00:17:50 | 1.303 | 00:13:41 | 11.10 | Top Handicap #12 |
| 13 | 2022-08-16 | Mccall, Jonathon | M | 55 | 00:15:02 | 1.090 | 00:13:48 | 13.17 | Top Handicap #13 |
| 14 | 2019-04-30 | Burke, John | M | 52 | 00:14:51 | 1.076 | 00:13:48 | 13.33 | Top Handicap #14 |
| 15 | 2019-09-10 | Painter, Mark | M | 69 | 00:16:58 | 1.228 | 00:13:49 | 11.67 | Top Handicap #15 |
| 16 | 2020-09-08 | Buchko, Garry | M | 59 | 00:15:26 | 1.112 | 00:13:53 | 12.83 | Top Handicap #16 |
| 17 | 2020-09-08 | Spangle, Diana | F | 65 | 00:18:45 | 1.346 | 00:13:56 | 10.56 | Top Handicap #17 |
| 18 | 2020-04-28 | Brayton, Catiana | F | 43 | 00:16:40 | 1.195 | 00:13:57 | 11.88 | Top Handicap #18 |
| 19 | 2019-09-10 | Swanger, Pete | M | 57 | 00:15:28 | 1.101 | 00:14:03 | 12.80 | Top Handicap #19 |
| 20 | 2023-05-23 | Mccall, Jon | M | 56 | 00:15:34 | 1.095 | 00:14:13 | 12.72 | Top Handicap #20 |
| 21 | 2020-09-08 | Riley, Kevin | M | 28 | 00:14:17 | 1.000 | 00:14:17 | 13.86 | Top Handicap #21 |
| 22 | 2020-09-08 | Koenigs, Richard | M | 75 | 00:19:45 | 1.349 | 00:14:38 | 10.03 | Top Handicap #22 |
| 23 | 2020-06-23 | Eder, Chad | M | 46 | 00:15:26 | 1.050 | 00:14:42 | 12.83 | Top Handicap #23 |
| 24 | 2020-09-08 | Hohl, Ted | M | 58 | 00:16:19 | 1.106 | 00:14:45 | 12.13 | Top Handicap #24 |
| 25 | 2020-09-08 | Wright, Adam | M | 41 | 00:15:13 | 1.029 | 00:14:47 | 13.01 | Top Handicap #25 |
| 26 | 2020-04-28 | Farabee, Adrienne | F | 43 | 00:17:42 | 1.195 | 00:14:49 | 11.19 | Top Handicap #26 |
| 27 | 2019-04-30 | Farawila, Anne | F | 44 | 00:17:48 | 1.200 | 00:14:50 | 11.12 | Top Handicap #27 |
| 28 | 2019-08-20 | Volk, Ben | M | 54 | 00:16:14 | 1.084 | 00:14:59 | 12.20 | Top Handicap #28 |
| 29 | 2021-08-17 | Romaniuk, Greg | M | 50 | 00:16:00 | 1.067 | 00:15:00 | 12.38 | Top Handicap #29 |
| 30 | 2019-04-30 | Nelson, Julie | F | 38 | 00:17:36 | 1.173 | 00:15:00 | 11.25 | Top Handicap #30 |
| 31 | 2020-04-28 | Bisson, Tobi | F | 54 | 00:18:57 | 1.249 | 00:15:10 | 10.45 | Top Handicap #31 |
| 32 | 2020-09-08 | Solbrack, Missi | F | 60 | 00:19:38 | 1.290 | 00:15:13 | 10.08 | Top Handicap #32 |
| 33 | 2019-08-20 | Sarber, Scott | M | 50 | 00:16:22 | 1.067 | 00:15:20 | 12.10 | Top Handicap #33 |
| 34 | 2022-09-06 | Bowker, Jason | M | 55 | 00:16:44 | 1.090 | 00:15:21 | 11.83 | Top Handicap #34 |
| 35 | 2019-06-25 | Williams, Garrett | M | 22 | 00:15:23 | 1.000 | 00:15:23 | 12.87 | Top Handicap #35 |
| 36 | 2019-05-28 | Painter, David | M | 65 | 00:18:03 | 1.168 | 00:15:27 | 10.97 | Top Handicap #36 |
| 37 | 2023-05-23 | Archibald, Danny | M | 51 | 00:16:33 | 1.071 | 00:15:27 | 11.96 | Top Handicap #37 |
| 38 | 2023-05-23 | Brown, Darrel | M | 43 | 00:16:07 | 1.038 | 00:15:32 | 12.29 | Top Handicap #38 |
| 39 | 2020-09-08 | Hanf, Bill | M | 71 | 00:19:41 | 1.265 | 00:15:34 | 10.06 | Top Handicap #39 |
| 40 | 2019-04-30 | Hansen, Ethan | M | 17 | 00:16:10 | 1.020 | 00:15:51 | 12.25 | Top Handicap #40 |
| 41 | 2019-08-20 | Hanf, Robert | M | 70 | 00:19:49 | 1.246 | 00:15:54 | 9.99 | Top Handicap #41 |
| 42 | 2022-06-21 | Mclean, Mark | M | 67 | 00:19:04 | 1.198 | 00:15:55 | 10.38 | Top Handicap #42 |
| 43 | 2019-07-23 | Boehnke, Michael | M | 53 | 00:17:17 | 1.080 | 00:16:00 | 11.46 | Top Handicap #43 |
| 44 | 2019-04-30 | Anderson, Steve | M | 59 | 00:17:49 | 1.112 | 00:16:01 | 11.11 | Top Handicap #44 |
| 45 | 2019-04-30 | Treadway, Phil | M | 57 | 00:17:42 | 1.101 | 00:16:05 | 11.19 | Top Handicap #45 |
| 46 | 2021-09-07 | Airoldi, John | M | 60 | 00:18:12 | 1.120 | 00:16:15 | 10.88 | Top Handicap #46 |
| 47 | 2023-05-23 | O'hagan, Mike | M | 65 | 00:19:03 | 1.168 | 00:16:19 | 10.39 | Top Handicap #47 |
| 48 | 2019-04-30 | Murphy, Sean | M | 56 | 00:17:54 | 1.095 | 00:16:21 | 11.06 | Top Handicap #48 |
| 49 | 2022-09-06 | Leichtfuss, Eric | M | 33 | 00:16:27 | 1.003 | 00:16:24 | 12.04 | Top Handicap #49 |
| 50 | 2019-09-10 | Palmer, Rose | F | 38 | 00:19:15 | 1.173 | 00:16:25 | 10.29 | Top Handicap #50 |
Raw Male Top 50
| | | | | | | |
| --- | --- | --- | --- | --- | --- | --- |
| Rank | Date | Rider | Age | Ride Time | MPH | Note |
| 1 | 2019-04-30 | Spivack, Ian | 39 | 00:11:37 | 17.04 | Raw KOM |
| 2 | 2021-05-25 | Hanson, Steve | 49 | 00:11:55 | 16.62 | Top Raw #2 |
| 3 | 2020-09-08 | Malm, Ryan | 39 | 00:12:17 | 16.12 | Top Raw #3 |
| 4 | 2022-09-06 | Turpen, Greg | 56 | 00:13:07 | 15.10 | Top Raw #4 |
| 5 | 2021-09-07 | Thoreson, Brian | 47 | 00:13:11 | 15.02 | Top Raw #5 |
| 6 | 2020-09-08 | Schur, Brian | 47 | 00:13:26 | 14.74 | Top Raw #6 |
| 7 | 2020-09-08 | Sweet, Luke | 41 | 00:13:58 | 14.18 | Top Raw #7 |
| 8 | 2022-08-16 | Thompson, Scott | 49 | 00:14:06 | 14.04 | Top Raw #8 |
| 9 | 2020-04-28 | Limbaugh, John | 50 | 00:14:07 | 14.03 | Top Raw #9 |
| 10 | 2021-09-07 | Anderson, Brian | 45 | 00:14:07 | 14.03 | Top Raw #10 |
| 11 | 2020-09-08 | Riley, Kevin | 28 | 00:14:17 | 13.86 | Top Raw #11 |
| 12 | 2022-08-16 | Scrimsher, Rodney | 56 | 00:14:33 | 13.61 | Top Raw #12 |
| 13 | 2019-04-30 | Burke, John | 52 | 00:14:51 | 13.33 | Top Raw #13 |
| 14 | 2022-08-16 | Mccall, Jonathon | 55 | 00:15:02 | 13.17 | Top Raw #14 |
| 15 | 2020-09-08 | Wright, Adam | 41 | 00:15:13 | 13.01 | Top Raw #15 |
| 16 | 2019-06-25 | Williams, Garrett | 22 | 00:15:23 | 12.87 | Top Raw #16 |
| 17 | 2020-09-08 | Buchko, Garry | 59 | 00:15:26 | 12.83 | Top Raw #17 |
| 18 | 2020-06-23 | Eder, Chad | 46 | 00:15:26 | 12.83 | Top Raw #18 |
| 19 | 2019-09-10 | Swanger, Pete | 57 | 00:15:28 | 12.80 | Top Raw #19 |
| 20 | 2023-05-23 | Mccall, Jon | 56 | 00:15:34 | 12.72 | Top Raw #20 |
| 21 | 2021-08-17 | Romaniuk, Greg | 50 | 00:16:00 | 12.38 | Top Raw #21 |
| 22 | 2023-05-23 | Brown, Darrel | 43 | 00:16:07 | 12.29 | Top Raw #22 |
| 23 | 2019-04-30 | Hansen, Ethan | 17 | 00:16:10 | 12.25 | Top Raw #23 |
| 24 | 2019-08-20 | Volk, Ben | 54 | 00:16:14 | 12.20 | Top Raw #24 |
| 25 | 2020-09-08 | Hohl, Ted | 58 | 00:16:19 | 12.13 | Top Raw #25 |
| 26 | 2019-08-20 | Sarber, Scott | 50 | 00:16:22 | 12.10 | Top Raw #26 |
| 27 | 2022-09-06 | Leichtfuss, Eric | 33 | 00:16:27 | 12.04 | Top Raw #27 |
| 28 | 2023-05-23 | Archibald, Danny | 51 | 00:16:33 | 11.96 | Top Raw #28 |
| 29 | 2022-09-06 | Bowker, Jason | 55 | 00:16:44 | 11.83 | Top Raw #29 |
| 30 | 2019-09-10 | Painter, Mark | 69 | 00:16:58 | 11.67 | Top Raw #30 |
| 31 | 2022-05-24 | Staloch, Tim | 42 | 00:17:02 | 11.62 | Top Raw #31 |
| 32 | 2021-05-25 | Schmidt, Ken | 42 | 00:17:03 | 11.61 | Top Raw #32 |
| 33 | 2020-04-28 | Scrimsher, Andrew | 22 | 00:17:15 | 11.48 | Top Raw #33 |
| 34 | 2019-07-23 | Boehnke, Michael | 53 | 00:17:17 | 11.46 | Top Raw #34 |
| 35 | 2019-04-30 | Treadway, Phil | 57 | 00:17:42 | 11.19 | Top Raw #35 |
| 36 | 2019-04-30 | Anderson, Steve | 59 | 00:17:49 | 11.11 | Top Raw #36 |
| 37 | 2019-04-30 | Groendyke, Craig | 73 | 00:17:50 | 11.10 | Top Raw #37 |
| 38 | 2019-04-30 | Murphy, Sean | 56 | 00:17:54 | 11.06 | Top Raw #38 |
| 39 | 2023-05-23 | Van tress, Cory | 42 | 00:17:56 | 11.04 | Top Raw #39 |
| 40 | 2019-05-28 | Painter, David | 65 | 00:18:03 | 10.97 | Top Raw #40 |
| 41 | 2023-05-23 | Wilde, Jace | 48 | 00:18:04 | 10.96 | Top Raw #41 |
| 42 | 2019-08-20 | Mcduffie, Steve | 54 | 00:18:06 | 10.94 | Top Raw #42 |
| 43 | 2021-09-07 | Airoldi, John | 60 | 00:18:12 | 10.88 | Top Raw #43 |
| 44 | 2021-04-27 | Mealer, Michael | 41 | 00:18:20 | 10.80 | Top Raw #44 |
| 45 | 2021-09-07 | Powell, Chris | 38 | 00:18:23 | 10.77 | Top Raw #45 |
| 46 | 2021-08-17 | Farr, Ryan | 51 | 00:18:43 | 10.58 | Top Raw #46 |
| 47 | 2022-05-24 | Schafer, Brent | 27 | 00:18:45 | 10.56 | Top Raw #47 |
| 48 | 2019-04-30 | Brown, Bronson | 44 | 00:18:56 | 10.46 | Top Raw #48 |
| 49 | 2023-05-23 | O'hagan, Mike | 65 | 00:19:03 | 10.39 | Top Raw #49 |
| 50 | 2022-06-21 | Mclean, Mark | 67 | 00:19:04 | 10.38 | Top Raw #50 |
Raw Female Top 50
| | | | | | | |
| --- | --- | --- | --- | --- | --- | --- |
| Rank | Date | Rider | Age | Ride Time | MPH | Note |
| 1 | 2020-04-28 | Brayton, Catiana | 43 | 00:16:40 | 11.88 | Raw KOM |
| 2 | 2019-04-30 | Nelson, Julie | 38 | 00:17:36 | 11.25 | Top Raw #2 |
| 3 | 2020-04-28 | Farabee, Adrienne | 43 | 00:17:42 | 11.19 | Top Raw #3 |
| 4 | 2019-04-30 | Farawila, Anne | 44 | 00:17:48 | 11.12 | Top Raw #4 |
| 5 | 2020-09-08 | Spangle, Diana | 65 | 00:18:45 | 10.56 | Top Raw #5 |
| 6 | 2020-04-28 | Bisson, Tobi | 54 | 00:18:57 | 10.45 | Top Raw #6 |
| 7 | 2019-09-10 | Palmer, Rose | 38 | 00:19:15 | 10.29 | Top Raw #7 |
| 8 | 2020-09-08 | Solbrack, Missi | 60 | 00:19:38 | 10.08 | Top Raw #8 |
| 9 | 2019-09-10 | Costas, Brittany | 33 | 00:21:14 | 9.32 | Top Raw #9 |
| 10 | 2023-04-25 | Wright, Athena | 44 | 00:21:34 | 9.18 | Top Raw #10 |
| 11 | 2020-04-28 | Sparks, Brittany | 34 | 00:21:42 | 9.12 | Top Raw #11 |
| 12 | 2020-06-23 | Serreyn, Laura | 46 | 00:22:21 | 8.86 | Top Raw #12 |
| 13 | 2021-05-25 | Scrimsher, Angie | 52 | 00:23:08 | 8.56 | Top Raw #13 |
| 14 | 2019-05-28 | Plumb, Erin | 46 | 00:23:22 | 8.47 | Top Raw #14 |
| 15 | 2020-09-08 | Aldrich, Christina | 29 | 00:23:44 | 8.34 | Top Raw #15 |
| 16 | 2020-09-08 | Strycula, Diane | 59 | 00:24:00 | 8.25 | Top Raw #16 |
| 17 | 2020-09-08 | Hanf, Diane | 64 | 00:27:05 | 7.31 | Top Raw #17 |
| 18 | 2019-05-28 | Johnson, Samantha | 30 | 00:27:45 | 7.14 | Top Raw #18 |
| 19 | 2020-09-08 | Bamberger, Judith | 68 | 00:33:15 | 5.95 | Top Raw #19 |
| 20 | 2020-05-26 | Harp, Clora S | 53 | 00:33:29 | 5.91 | Top Raw #20 |