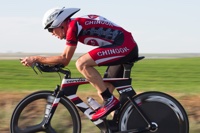 Course Description & Leaderboard
Home
397, 9, Coffin, Bofer 40K
Strava Segment

The Chinook 9 Canyon 40k course will be hilly and feature roads with very little traffic!

Parking and getting to Start Line: Park on Adair Road, off of Locust Grove, just west of I-182. Ride east on SR 397 for 3.7 miles to the Start Line (which is 1/2 mile east of Olympia St.)

The Course: East on SR 397 for 3.6 miles, turn Right on 9 Cyn Rd; ride south to Coffin Rd, turn Right on Coffin Rd; ride west on Coffin Rd to Bofer Cyn Rd, turn Right; north on Bofer Cyn Rd to finish line (just before Bateman Rd). From the finish line it is about 0.8 miles back to Adair Rd.

Wooden stakes are in at start and finish. All turns are marked. Before riding the new course, a rider can use can use 4 Strava segments to estimate a possible best time. Use 40 K start to 9 Cyn; 9 Cyn to Coffin Rd; Coffin to top of Bofer; and Top of Bofer to 40 K finish line. The segments added up to 24.97 miles (out of a possible 24.86 miles).

31 rides by 31 Riders between 05/18/2021 and 05/18/2021
Next scheduled ride is set for 06/15/2021 02:00 pm to 06/15/2021 07:30 pm.

Handicap Top 50
| | | | | | | | | | |
| --- | --- | --- | --- | --- | --- | --- | --- | --- | --- |
| Rank | Date | Rider | Gender | Age | Raw | Handicap | Time | MPH | Note |
| 1 | 2021-05-18 | Hanson, Steve | M | 49 | 01:07:35 | 1.063 | 01:03:35 | 22.06 | Handicap KOM |
| 2 | 2021-05-18 | Spivack, Ian | M | 41 | 01:07:55 | 1.029 | 01:06:00 | 21.95 | Top Handicap #2 |
| 3 | 2021-05-18 | Turpen, Greg | M | 55 | 01:14:57 | 1.090 | 01:08:46 | 19.89 | Top Handicap #3 |
| 4 | 2021-05-18 | Scrimsher, Rodney | M | 55 | 01:16:08 | 1.090 | 01:09:51 | 19.58 | Top Handicap #4 |
| 5 | 2021-05-18 | Burke, John | M | 54 | 01:15:54 | 1.084 | 01:10:01 | 19.64 | Top Handicap #5 |
| 6 | 2021-05-18 | Anderson, Brian | M | 45 | 01:16:16 | 1.046 | 01:12:55 | 19.55 | Top Handicap #6 |
| 7 | 2021-05-18 | Elliott, Timothy | M | 69 | 01:30:30 | 1.228 | 01:13:42 | 16.48 | Top Handicap #7 |
| 8 | 2021-05-18 | Painter, Mark | M | 71 | 01:33:33 | 1.265 | 01:13:57 | 15.94 | Top Handicap #8 |
| 9 | 2021-05-18 | Schur, Brian | M | 48 | 01:19:58 | 1.059 | 01:15:31 | 18.65 | Top Handicap #9 |
| 10 | 2021-05-18 | Wright, Adam | M | 42 | 01:19:49 | 1.033 | 01:17:16 | 18.68 | Top Handicap #10 |
| 11 | 2021-05-18 | Leichtfuss, Eric | M | 32 | 01:18:20 | 1.000 | 01:18:20 | 19.03 | Top Handicap #11 |
| 12 | 2021-05-18 | Buchko, Garry | M | 60 | 01:27:54 | 1.120 | 01:18:29 | 16.96 | Top Handicap #12 |
| 13 | 2021-05-18 | Groendyke, Craig | M | 75 | 01:46:44 | 1.349 | 01:19:07 | 13.97 | Top Handicap #13 |
| 14 | 2021-05-18 | Romaniuk, Greg | M | 50 | 01:27:55 | 1.067 | 01:22:24 | 16.96 | Top Handicap #14 |
| 15 | 2021-05-18 | Mccall, Jonathon | M | 54 | 01:30:35 | 1.084 | 01:23:34 | 16.46 | Top Handicap #15 |
| 16 | 2021-05-18 | Sweet, Luke | M | 42 | 01:28:36 | 1.033 | 01:25:46 | 16.83 | Top Handicap #16 |
| 17 | 2021-05-18 | Hohl, Ted | M | 59 | 01:36:17 | 1.112 | 01:26:35 | 15.49 | Top Handicap #17 |
| 18 | 2021-05-18 | Canaday, Steve | M | 74 | 01:54:51 | 1.323 | 01:26:49 | 12.98 | Top Handicap #18 |
| 19 | 2021-05-18 | O'hagan, Mike | M | 63 | 01:43:15 | 1.145 | 01:30:10 | 14.44 | Top Handicap #19 |
| 20 | 2021-05-18 | Airoldi, John | M | 60 | 01:41:00 | 1.120 | 01:30:11 | 14.76 | Top Handicap #20 |
| 21 | 2021-05-18 | Schmidt, Ken | M | 42 | 01:33:22 | 1.033 | 01:30:23 | 15.97 | Top Handicap #21 |
| 22 | 2021-05-18 | Anderson, Steve | M | 61 | 01:42:45 | 1.128 | 01:31:05 | 14.51 | Top Handicap #22 |
| 23 | 2021-05-18 | Solbrack, Brad | M | 65 | 01:46:23 | 1.168 | 01:31:05 | 14.02 | Top Handicap #23 |
| 24 | 2021-05-18 | Mccue, Stan | M | 65 | 01:47:32 | 1.168 | 01:32:04 | 13.87 | Top Handicap #24 |
| 25 | 2021-05-18 | Hoffman, Ian | M | 47 | 01:44:48 | 1.054 | 01:39:26 | 14.23 | Top Handicap #25 |
| 26 | 2021-05-18 | Sedgwick, Jeff | M | 53 | 01:49:36 | 1.080 | 01:41:29 | 13.60 | Top Handicap #26 |
| 27 | 2021-05-18 | Strycula, Diane | F | 60 | 02:11:20 | 1.290 | 01:41:49 | 11.35 | Top Handicap #27 |
Raw Male Top 50
| | | | | | | |
| --- | --- | --- | --- | --- | --- | --- |
| Rank | Date | Rider | Age | Ride Time | MPH | Note |
| 1 | 2021-05-18 | Hanson, Steve | 49 | 01:07:35 | 22.06 | Raw KOM |
| 2 | 2021-05-18 | Spivack, Ian | 41 | 01:07:55 | 21.95 | Top Raw #2 |
| 3 | 2021-05-18 | Turpen, Greg | 55 | 01:14:57 | 19.89 | Top Raw #3 |
| 4 | 2021-05-18 | Burke, John | 54 | 01:15:54 | 19.64 | Top Raw #4 |
| 5 | 2021-05-18 | Scrimsher, Rodney | 55 | 01:16:08 | 19.58 | Top Raw #5 |
| 6 | 2021-05-18 | Anderson, Brian | 45 | 01:16:16 | 19.55 | Top Raw #6 |
| 7 | 2021-05-18 | Leichtfuss, Eric | 32 | 01:18:20 | 19.03 | Top Raw #7 |
| 8 | 2021-05-18 | Wright, Adam | 42 | 01:19:49 | 18.68 | Top Raw #8 |
| 9 | 2021-05-18 | Schur, Brian | 48 | 01:19:58 | 18.65 | Top Raw #9 |
| 10 | 2021-05-18 | Buchko, Garry | 60 | 01:27:54 | 16.96 | Top Raw #10 |
| 11 | 2021-05-18 | Romaniuk, Greg | 50 | 01:27:55 | 16.96 | Top Raw #11 |
| 12 | 2021-05-18 | Sweet, Luke | 42 | 01:28:36 | 16.83 | Top Raw #12 |
| 13 | 2021-05-18 | Elliott, Timothy | 69 | 01:30:30 | 16.48 | Top Raw #13 |
| 14 | 2021-05-18 | Mccall, Jonathon | 54 | 01:30:35 | 16.46 | Top Raw #14 |
| 15 | 2021-05-18 | Schmidt, Ken | 42 | 01:33:22 | 15.97 | Top Raw #15 |
| 16 | 2021-05-18 | Painter, Mark | 71 | 01:33:33 | 15.94 | Top Raw #16 |
| 17 | 2021-05-18 | Hohl, Ted | 59 | 01:36:17 | 15.49 | Top Raw #17 |
| 18 | 2021-05-18 | Airoldi, John | 60 | 01:41:00 | 14.76 | Top Raw #18 |
| 19 | 2021-05-18 | Anderson, Steve | 61 | 01:42:45 | 14.51 | Top Raw #19 |
| 20 | 2021-05-18 | O'hagan, Mike | 63 | 01:43:15 | 14.44 | Top Raw #20 |
| 21 | 2021-05-18 | Hoffman, Ian | 47 | 01:44:48 | 14.23 | Top Raw #21 |
| 22 | 2021-05-18 | Solbrack, Brad | 65 | 01:46:23 | 14.02 | Top Raw #22 |
| 23 | 2021-05-18 | Groendyke, Craig | 75 | 01:46:44 | 13.97 | Top Raw #23 |
| 24 | 2021-05-18 | Mccue, Stan | 65 | 01:47:32 | 13.87 | Top Raw #24 |
| 25 | 2021-05-18 | Sedgwick, Jeff | 53 | 01:49:36 | 13.60 | Top Raw #25 |
| 26 | 2021-05-18 | Canaday, Steve | 74 | 01:54:51 | 12.98 | Top Raw #26 |
Raw Female Top 50